About us
Carol A. Deel, Ph.D., LCPC, LCMFT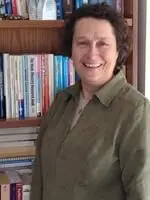 Dr. Deel is a licensed as a Clinical Professional Counselor and a Clinical Marriage and Family Therapist specializing in individual, couples, family and group therapy, and maintains a private practice in Bel Air, Maryland.

She has over 25 years experience as a marriage and family therapist. She received her Master of Science Degree from Loyola University of Baltimore in Counseling Psychology and earned her Ph.D. from Capella University in Psychology. Dr. Deel is currently working as a private practitioner working with a broad spectrum of clients. Among her areas of expertise are anger management, sex offender treatment, sex addictions, and general out-patient therapy.


In addition to being a prominent relationship therapist, Carol has presented nationally and internationally at professional conferences and to general audiences speaking on the topics of sex offender treatment, human sexuality, relationships, adolescents, aging, healthy living, and many other topics. Additionally, Dr. Deel provides clinical supervision and consultation to mental health practitioners.

Dr. Deel is an interactive, solution-focused therapist. Her therapeutic approach is to provide support and practical feedback to help clients effectively address personal life challenges. She integrates complementary methodologies and techniques to offer a highly personalized approach tailored to each client. With compassion and understanding, she works with each individual, couple, family, or group to help them build on their strengths and attain the personal growth they are committed to accomplishing.
Dr. Deel's CV